1. Approach's Outline / Features
This approach introduces how to promote SFM through community-based ecotourism activities in a state forest, balancing utilization and protection.
The Government of Botswana is trying to revise the Forest Act in Parliament to open up the state forest for ecotourism activities and thereby improve the quality of life of the local community. A framework and implementation plan of Community-based Ecotourism (CBE) in a specific state forest, which contributes to Sustainable Forest Management (SFM), are about to be developed. When developing the CBE implementation plan from the sustainability perspective, it is important to devise attractive ecotourism activities such as 1) Introduction of a Visitor Center, 2) Local specific cultural tourism, as opposed to ongoing activities (Game Drive, Boat Cruise, etc.) implemented in another National Park. Transparency of benefit distribution to local community would be equally key to success.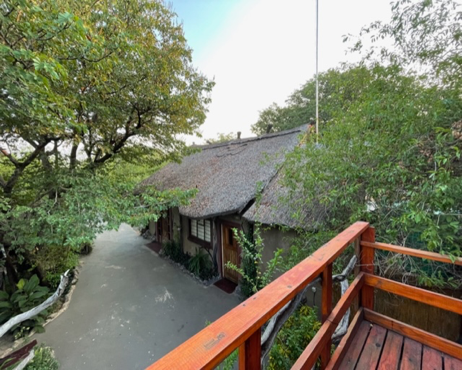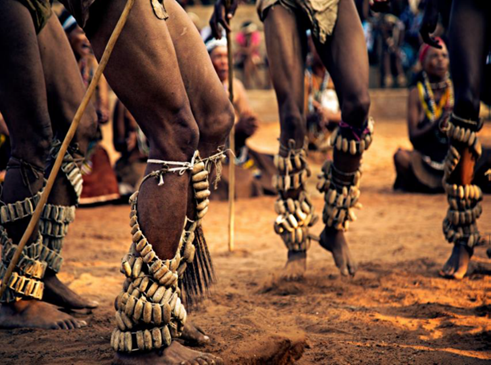 KeyWords
Community-based Ecotourism (CBE), SFM, livelihood improvement
2. Description of the project from which the approach is derived
2-1. Introduction
Botswana is a global wildlife habitat, including elephants and various antelopes and ecotourism is flourishing in state-managed wildlife national parks such as the World Natural Heritage-listed Okavango Delta. Conversely, in Chobe District, which is home to wide-ranging wildlife, there is a mosaic of wildlife national parks where ecotourism is already practiced and state-owned forests (covering a total of 422,500 ha) where it is strictly prohibited under the Forest Act. There is a growing need and momentum to partially open up state forests to ecotourism activities from the perspective of boosting the quality of life of the local community. With this background, the Government of Botswana is currently striving to address local needs by amending the Forest Act.
2-2. Details of the measures taken
Review a benchmark document like a state forest management plan, which includes ecosystem maintenance processes to retain the wildlife dispersal corridor and stimulate surrounding tourism by offering unique and community-based ecotourism products in a wild and unspoiled setting.
Confirm overall structure of the plan such as governance, institutional management,lLegal & planning framework, planing structure.
The following elements should be considered when designing the planning framework:


Zoning: It is based on attributes (habitat diversity, pans and wetlands, tourism value) while the constraints are to be mapped out as fencing, noise and livestock incursions into the state forest.
Core infrastructural developments and entry controls: Among the requirements to manage the state forest are the provision of access tracks and posting of signboards at entry points. An outline of access permit management is also prepared.
CBNRM[1] and Community: A CBNRM program is to be developed to promote change through a more inclusive approach, with community more involved in day-to-day operations and management through economic development, while acting as the first port of call for all activities to the state forest.
Conservation and Management: Conservation focuses on the primary values of the state forest, namely that of a wildlife dispersal corridor and a safe heaven for rare and endangered species. It should address the management of alien and invasive species, fire management, provision of artificial wildlife water points, control of problem animals, natural resource harvesting and waste management.
Ecotourism: The development of sustainable ecotourism requires stricter control and a phased approach.
Phase 1; Lightly approach where developments are non-intrusive and complimentary to biodiversity and forest integrity. Suggested ecotourism activities include high-end lodge based Open Safari Vehicle (OSV) experiences, self-drive tracks, guided walking trails, heritage visits, camping for the mobile safari sector and a hunters road wilderness experience.
Phase 2; Propose expanding the scope of ecotourism adventure activities, increasing the number of experiences and adapting the plan to more successful tourism offerings. Phase 2 also aims to increase community control over the tourism activities and thereby boosting the economic returns to the community.
Marketing: A market segmentation exercise should be undertaken to package the proposed ecotourism activities and strategic and investment markets through attractive state forest website and apps to be developed, information maps to be developed and disseminated at key access points, a proper and user-friendly online booking and permit system to be established and niche tourism packages offered in partnership with existing sectoral role-players. Visitor feedback will be an essential part of managing a state forest and should be acted on regularly to keep up to speed with visitors' demands.
Monitoring and Research: To develop an effective and efficient management-oriented monitoring system, all visitors, guides and staff are to be encouraged to log issues and biodiversity sighting via dedicated apps developed for this purpose. State forest coordinators will monitor all reports using simple and temporarily efficient responses.
Budget: Income, capital expenses, operation expenses, regional spinoff value and real value to the region should be addressed when considering the budget. The income generation of the community during Phase 1 is supposed to be far less than the development and operational cost. For the forest and community development to succeed, it is crucial to identify one or more funder(s) to support these operations. Securing transparency of benefits distributed to the local community is equally important.
[1] CBNRM : Community Based Natural Resources Management (CBNRM) aims to get communities actively involved in natural resource conservation. For the approach to be successful, the benefits must exceed the costs of conservation to communities. It is therefore advisable for the commercial rights of the state forest to be properly leased to the Community Based Organization (CBO). The following would be key to motivating CBO and successful CBNRML revenue generation, optimal use of under-performing assets, job creation and poverty alleviation, biodiversity protection, collective conservation efforts and alternative livelihood options.
3. Analysis of the approach
3-1. Impact
Partial opening of state forests (forest reserves) to ecotourism activities will make it possible to create positive opportunities as below:

Attract quality business investments for small, micro and medium enterprises (SMMEs).
Maximize job creation.
Provide skills training and long terms career paths for local communities.
Empowerment of the surrounding communities.
Secure long-term income from the concessionaires.
Contribute to increase/improve tax revenues of the government.
3-2. Lessons learned
Non-consumptive tourism[2] has the potential to increase the value of the state forest to both communities and the goverment.
The development of sustainable ecotourism and multiple uses of state forest are positive development, but care has to be taken that biodiversity and the forests' integrity are maintained based on the pre-cautionary principle and limits of acceptable change (LAC).
A visioning document such as state forest management plan should be prepared and shared with all key stakeholders including goverment departments, general public, tourism industry, associations of NGOs.
The above visioning document should include Zoning (attributes such as habitat diversity, pans and wetlands, tourism value), Institutional structures, Core infrastructual developments and controls, CBNRM and community, conservation and management, ecotourism, marketing, monitoring and research, budget, and so forth.
[2] Non-consumptive tourism : It refers to holiday business which is done without one being engaged in hunting. It can also be called photographic tourism. Non-consumptive tourism includes activities like walking trails, sight seeing, horse riding, canoeing, surfing, wildlife photography and visiting heritage sites.
(Perspectives on sustainability)
It is important to confirm the overall plan framework, including aspects such as governance, institutional arrangements and legal framework.
4. Relevant information
| | |
| --- | --- |
| NbS Approach Category | 3-1.10 |
| Title of the project from which the approach is derived | Project for Capacity Development for the Conservation and Sustainable Use of Forest and Range Resources through the Process of Master Plan Development |
| Country | Botswana |
| Biome | Savanna |
| Implementing term | 2021/2/2 ‐ 2025/1/31 |
| Implementing organizations | Department of Forestry and Range Resources (DFRR) / Ministry of Environment, Natural Resources Conservation and Tourism (MENT) |
| Supporting organizations | Japan International Cooperation Agency (JICA), Japan Forest Technology Association (JAFTA), Nippon Koei Co., Ltd. |
| Report/Tool/Guideline | ― |
| Contributors to this article | Takashi Nanaumi /JAFTA |
---