1. Approach's Outline and Features
This approach establishes a model for sustainable forest management through participatory forest management and consolidating measures to improve livelihoods and incentivize forest conservation, by the Forest Management Group called WaBuB.
Having obtained legal status, this group is now guaranteed forest use rights through periodic forest monitoring under a forest management agreement.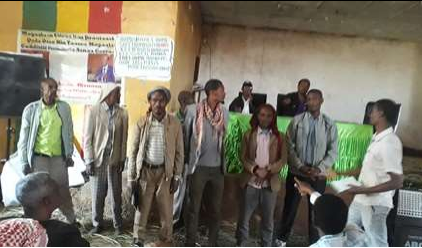 Keywords
Participatory Forest Management, Forest Management Group, Livelihood improvement, Legal status, Forest Management Agreement, Institutionalization, Joint Forest Monitoring
2. Description of the project from which the approach is derived
2-1. Introduction
Deforestation caused by excessive timber harvesting and the expansion of farmland in response to population growth have become urgent issues for the Ethiopian government. Accordingly, it is striving to stop deforestation by introducing forest management involving residents` participation and disseminating such initiatives. In the Belete-Gera region of Oromia, southwest Ethiopia, where natural forests are in decline, a forest management group called WaBuB was established in all 124 villages to promote participatory forest management. This approach aims to spread sustainable rural development in harmony with forest management by establishing a sustainable forest management model in the region.
The project's purpose: to develop an appropriate Sustainable Forest Management (SFM) mechanism, which balances forest management and livelihoods in both Forest Coffee and Highland areas with differing natural conditions and agricultural activities
Project Period: from July 2014 to November 2020
Biome: Highlands (forest coffee area / mountainous)
2-2. Details of measures taken
Extension agents and the provincial technicians involved in project activities acquired the necessary skills by attending training courses on livelihood improvement, land use and extension.
WaBuB, a voluntary group without any legal status, has undergone the necessary procedures to become a cooperative for participatory forest management (PFM) with legal status and can now conclude forest management agreements (FMAs). These agreements define forest boundaries and zoning and allow the WaBuB to collect and use non-timber forest products (NTFPs) such as forest coffee, honey, spices, medicinal plants and more. Conversely, WaBuB must report on the forest status annually by monitoring forests and illegal activities like deforestation.
Given institutionalization based on the FMA, WaBuB can use forest resources – mainly NTFPs – and implement forest management activities like forest monitoring. An FMA was concluded between the WaBuB, OFWE (Oromia Forest and Wildlife Enterprise, responsible for the forest administration in Oromia) and OEFCCA (Oromia Environment Forest and Climate Change Authority, responsible for the environment and climate change affairs in Oromia).
In highland areas where no forest coffee is produced, the Project introduced various activities to boost livelihoods without deforestation, encouraging better beekeeping, grain production, fruit tree and vegetable cultivation and bamboo resource restoration in particular. These highland area activities are intended to ease the pressure on forest resources and offer an alternative to deforestation.
The forest management group members obtained the necessary skills and knowledge through the training. (forest monitoring, quality control of forest coffee, improved beekeeping, improved crops combining with green manure, community nursery of avocados/apples, vegetables in a home garden and rehabilitation of highland bamboo) 
 To cope with forest degradation, the Project institutionalized Joint Forest Monitoring (JFM), which involves annual monitoring to assess compliance with the FMA. The Project also promoted efforts to conduct the JFM in ten WaBuBs.
(Perspectives on sustainability)
A budget was allocated to implement the FMA via the forest administration body such as OFWE and its Action Plan was developed.
Two WaBuB PFM Cooperatives, comprising 124 sub-villages, were established as legally effective forest management organizations.
From a longer-term perspective, the project prepared a draft forest coffee management guideline and Internal Control System (ICS) to ensure the sustainability of the Forest Coffee Certification Program (FCCP), which helps conserve the forest and produce forest coffee harmoniously.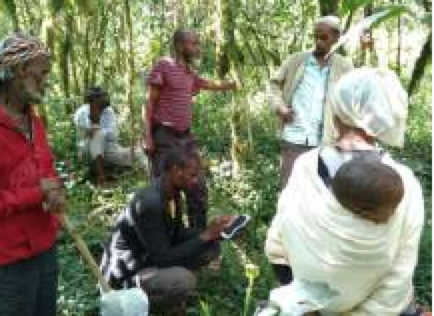 3. Analysis of the approach
3-1. Impact
To legalize the FMA, two WaBuB PFM Cooperatives, supervising all 124 WaBuBs, were established in December 2019 as legally approved organizations by the Oromia Regional Justice Office. All 124 WaBuB representatives signed the legal document for the PFM Cooperatives.
As livelihood improvement activities were intensified, the following high percentage of WaBuBs were recorded as engaging in the following activities out of a total of 57 WaBuBs in the montane regions by the end of 2019:
1) Improved beekeeping: 39 WaBuBs
2) Improved crops in green manure: 47 WaBuBs
3) Community fruit tree nursery: 50 WaBuBs
4) Vegetable cultivation in home garden: 39 WaBuBs
5) Rehabilitation of highland bamboo for use in residences: 14 WaBuBs
(100%, all WaBuBs in bamboo production areas)
The Provincial Agricultural Bureau's survey found that the average annual income of montane region residents having participated in activities to improve their livelihoods increased from 12,000 ETB in 2017 (average of sample farmers) to nearly triple and 37,932 ETB in 2019.
3-2. Lessons learned
To motivate local government and extension agents at the field level, the establishment of the Steering Committee (SC), by official agreement of central government, effectively delegates some responsibility and promotes collaboration among local governments and forest users. It also paved the way to allocate the budget for Joint Forest Monitoring (JFM)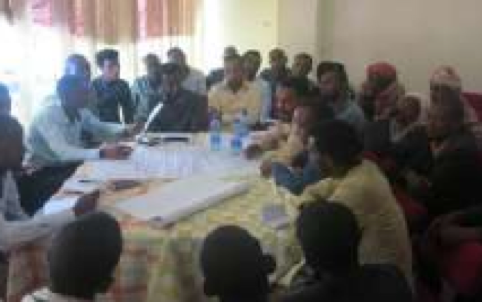 The following aspects can be highlighted in the project implementation, which aimed to develop an appropriate Sustainable Forest Management (SFM) mechanism:

This approach allows residents to become bearers of a legal forest management agreement by organizing them as a forest management group (WaBuB). Once the FMA has been signed, the forest management group has the explicit right to use the forest and can benefit economically from it. Conversely, it also obliges them to monitor and conserve their local forest, while allowing them to participate proactively in its management.
Establishing a sustainable model by harmonizing forest conservation with economic activities to incentivize forest conservation.
5. Relevant information