1. Approach's Outline and Features
A study was conducted to develop a guideline for a participatory forest reserve management plan as well as implementing zoning land to prevent deforestation and degradation in forest reserves as part of efforts to address unsustainable agriculture and cattle ranching in northern Benin.
Plans were made to establish a residents' organization to organize residents' activities within the forest reserve and establish a forest management fund to cover the costs of such activities through residents' organization. The work is to be funded by income and payments from residents' activities within the forest reserve.
Keywords
Zoning, Forest reserve management plan, Livelihood improvement, Residents' organization, Forest management fund
2. Description of the project from which the approach is derived
2-1. Introduction
In Benin, deforestation is proceeding rapidly due to the expansion of agricultural lands, burning, overgrazing associated with population growth. Forest reserves are state-owned forests that are supposed to function in the public interest, but local residents have been entering and converting them to agricultural land, logging and grazing in an unregulated manner, which has inevitably resulted in degradation of the forest reserves. The government of Benin enacted the Forest Law in 1993, followed by a Forest Policy in 1994 allowing local residents to use forest reserves. The Policy stipulates the formulation of a forest management plan to harmonize agriculture, cattle-raising and forestry and encourage local residents to get involved in forest management. This research program involves studying a method to sustainably manage and operate efforts to formulate and implement a forest management plan targeting three forest reserves and their peripherals as a buffer zone in northern Benin.
2-2. Details of the measures taken
Studying the current status of the forest
Soil maps and forest distribution maps in the targeting forest reserves were prepared by JICA experts in collaboration with forest officers based on topographical maps, forest stand maps, tree species composition and other data required to formulate a forest management plan.
Workshops were held to explain the idea of the draft plan and exchange opinions with local residents. The survey and workshop outputs were incorporated into the draft forest management plan.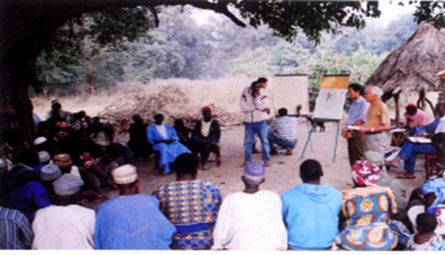 Formulating the forest management plan

The main issues with the forest management plan are: 1) conservation of forests in water source areas, 2) enhancing forest productivity, 3) conversion from shifting farming to intensive permanent farming and 4) shifting from unregulated grazing to intensive cattle grazing.
The areas were to be managed under the following zoning categories:

1) Forest zone
(Conservation forest, Production forest)


1-1) Conservation forests shall be protected, particularly to protect water sources and logging is prohibited as a general rule.
1-2) In Production forests, logging for timber and firewood is allowed.

2) Village forest zone


The village forest zone can be used by local residents for cultivating land, beekeeping, charcoal production and taking firewood for personal use.

3) Silvo-pastoral zone


The silvo-pastoral zone can be used to create artificial grassland and livestock (cattle, sheep, goats) grazing in the forest.


* Riparian forests near rivers were to be treated as conservation forests in both the village forest and silvo-pastoral zones.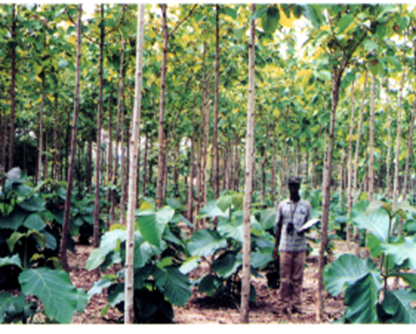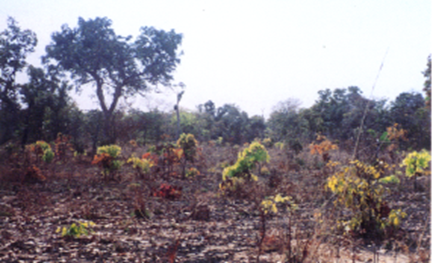 Showing the forest reserves boundary

Boundary marker stones and signboards were installed to help local residents understand the existence of forest reserves.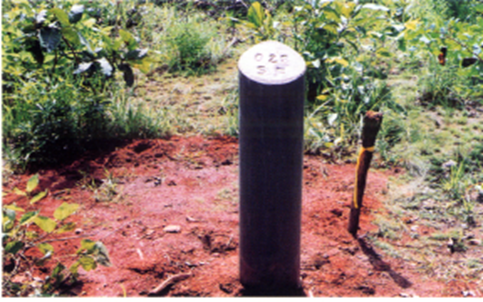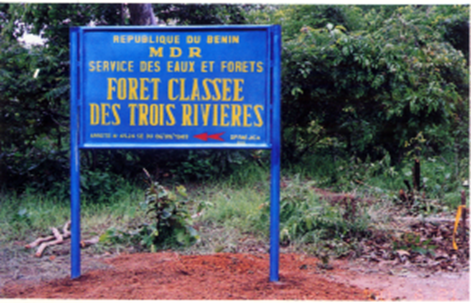 Establishing buffer zones

Buffer zones were established at a 7km perimeter of the forest reserve. Within the buffer zone, residents are free to cultivate, graze and gather fruit. Agroforestry is especially recommended. Riparian forests in buffer zone are to be handled as conservation forest.

The forest reserve is managed and operated in line with the forest management plan

A resident organization manages, operates and maintains the forest reserve under agreement with the Department of Forest.

Establishment of a forest management fund

A forest management fund is established as a financial resource to manage the forest management plan autonomously.
A portion of the revenues from producing timber, firewood and fruit from forest reserves, as well as charges for grazing use, are used to fund the Forest Management Fund.
The Forest Management Fund is used for firewood and charcoal production projects conducted by the resident organization in the forest reserve and to make small loans to residents.
 (Perspectives on sustainability)

Forest management plans are developed and implemented by agreement between the Department of Forest and community organizations. Since residents are the main actors in the process, forest officers have to instruct them on the necessary skills. Accordingly, during the survey period, Japanese experts provided training to transfer skills related to the following items to forest officers through technical transfer workshops, on-the-job training and training in Japan.

Forest management plan formulation method
Aerial photo interpretation method
Survey methods of local residents
Cultivation and grazing methods
etc.
3. Analysis of the approach
3-1. Impact
Since this approach involves forest officers developing a forest management plan in collaboration with local residents, residents have to fully understand the forest plan and participate in its implementation. Forest officers worked with JICA experts to prepare a draft forest management plan and ultimately complete the plan through workshops and other dialogue and discussions with local people. Through this process, forest officers were recognized as having gained the capacity to develop forest management plans for forest reserves with residents' participation.
3-2. Lessons learned
Aerial photo interpretation was used to design forest cover maps showing the forest distribution. When the draft zoning plan was presented at a workshop to explain the draft forest management plan to the villagers, these maps were very effective in enhancing their understanding of the plan, as it gave them a concrete understanding of the local situation. This was recognized as F-PIC (Free and Prior Informed Consent) at the time and remains useful to this day as a means of promoting this approach involving local residents, even when aerial photography is replaced with satellite imagery.
In this approach, resident organizations are responsible for implementing the management plan for the forest reserve. Until residents become accustomed to the operation of these organizations, it is advisable for a technical expert from the Department of Forest to provide general guidance and advice to resident organizations on how to formulate and implement work plans and collect, manage, and distribute forest management funds.
4. Relevant information
NbS Approach Category
3-3. 17
Title of the project from which the approach is derived
The study on cartography, inventory and management of classified forest in Northern area in Benin
Country
Republic of Benin
Biome
Savanna
Implementing term
1998/October – 2000/December
Implementing organizations
Department of Forest, Ministry of Rural Development, Remote Sensing Forest Cover Research Center
Supporting organizations
Japan International Cooperation Agency (JICA), Japan Forest Technology Association (JAFTA), Sanyu Consultants, Aero Asahi Corporation
Report/Tool/Guideline
Project Final Report: main text,
Improvement Plans,
Forest Management Guidelines
Contributors to this article
Yasuhisa Tanaka /JAFTA