1. Approach's Outline and Features
This approach involves introducing a "Forest Coffee Certification Program (FCCP)" as a mechanism for local farmers (cooperative or forest users' group), both to help conserve forest and boost livelihoods through forest coffee production.
Wild coffee marketing conserves the forests: This involves the unique approach of conserving areas where forest coffee proliferates while simultaneously promoting community livelihoods and establishing market linkages to premium value specialty coffee.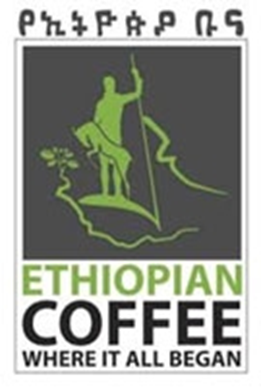 Private sector collaboration:

UCC Ueshima Coffee Co., Ltd., Japan's leading coffee company, cooperates with the project by providing technical instruction to boost quality. The coffee produced is sold in Japan as specialty coffee through UCC.
Rainforest Alliance (RA), The project supported the efforts of the Forest Management Group (WaBuB) to obtain an RA certificate to increase the products' value, competitiveness and sustainability.

Premium value profit returned to farmers: Realized export by adding premium value from the conventional low-quality domestic consumption. Returned profit from the premium to the farmers.
Keywords: Forest conservation, Forest Coffee Certification, Internal Control System, Participatory Forest Management, Agroforestry, Private sector, Rainforest Alliance
2. Description of the project from which the approach is derived
2-1. Introduction
In the Belete-Gera region of Ethiopia, from where Arabica coffee originates, namely in a forest coffee area, a project to introduce the FCCP program was implemented with links to international marketing via a partnership between the local government and farmers. The forest coffee was also certified as environmentally friendly by obtaining Rainforest Alliance certification and implementing a certification system including evidence of compliance with environmental protection requirements.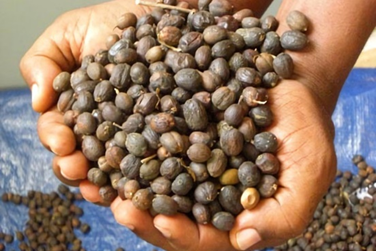 The project's purpose: to develop an appropriate Sustainable Forest Management (SFM) mechanism, which balances forest management and livelihoods in both Forest Coffee and Highland areas with differing natural conditions and agricultural activities
Project Period: from July 2014 to November 2020
Biome: Highland (forest coffee area / mountainous)
2-2. Details of measures taken
FCCP was developed as an approach to promote forest coffee production and sell through business with overseas coffee companies while conserving forests. The Project also collaborated with RA certificates, developed a quality-driven supply chain and post-harvest quality management and organized a coffee-cupping event to ascertain the coffee quality.
FCCP realized Participatory Forest Management (PFM) and the project adopted a Forest Management Agreement (FMA) as a tool to incentivize forest conservation by connecting farmers to international specialty forest coffee markets.
Capacity development for the Cooperatives. Two WaBuB PFM Cooperatives were established as legal authorities and oversee the implementation of PFM activities based on the Forest Management Agreement for sustainable forest use.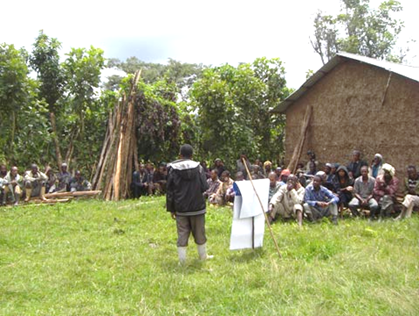 (Perspectives on sustainability)
Developing an FCCP mechanism through collaboration involving the public forest management body, the farmers' group and the private sector, including international standards body such as RA.
Developed business-oriented structures such as an Internal Control System (ICS) to secure the Rainforest Alliance (RA) standard and traceability in marketing.
From a longer-term perspective, the project prepared a draft forest coffee management guideline and revised ICS system to ensure the sustainability of FCCP, which successfully conserves the forest and produces forest coffee in a harmonized manner.
3. Analysis of the approach
3-1. Impact
The project spawned positive outcomes, in helping to conserve the forest and boost livelihoods. The details are as follows:
Belete-Gera forest coffee attracts Japanese consumers and an "Ethiopian Coffee" brand, developed by the Ethiopian government through consultation with JICA, was launched.
As of now, WaBuB (the Forest Management Association) monitors forests according to the internal control system (ICS) developed under the project, obtains the Rainforest Alliance certificate and while managing the forest appropriately, coordinates forest coffee production with high added value.
A total of 12,160 (2014-2020, average 2,100/year) coffee producers benefitted from the FCCP (e.g. technical support from the Project and premium payment from buyers).
The deforestation rate declined from 1.16% of the annual average from 1995 to 2000 to 0.6% in 2019, which suggests that deforestation has been mitigated in the Belete-Gera forest area.
3-2 Lessons learned
Enhancing options such as the sales channel with farmer (coffee) cooperatives can mitigate risks and further diversify options for coffee farmers.
An effort to showcase the forest products' story, value and uniqueness can attract domestic and international market buyers /consumer and help ensure a fair price and proper understanding.
Deforestation-free forest utilization and management like this FCCP, working with public and private sectors, can help improve the forest environment.
The Internal Control System (ICS) through the use of a tablet may be used not only for the forest coffee certification, but also for forest monitoring purposes.
The assignment of a forest coffee expert in the implementation agency is desirable for the smooth and timely management of the project and the networking of the coffee-related society and market.
4. Relevant information